EYOF Stars #6 – Dovydas Buika
Monday, 06 June 2022
Two months before the start of the EYOF, the list of qualified athletes for the EYOF in Banská Bystrica is slowly but surely extending. One of them is the talented basketball player Dovydas Buika. 
A Lithuanian athlete celebrated his fifteenth birthday a few days ago. Last season 2020/2021, he won gold at the Ramünas Šiškaunkas tournament. Read a short interview with a promising basketball player.
What does it mean for Dovydas to play at the EYOF? 
For me, competing at the EYOF means a great chance and opportunity to represent my country, my team and myself. It also means I can spend time with what I love – playing basketball.
Who is your greatest role model?
My biggest sports role model is Kobe Bryant, because of his mentality and sportsmanship. His ability to always give others everything he has to offer is a huge inspiration to me that motivates me to strive to my full potential. 
What do the values of Olympism and fair play mean to you?
For me, the values of Olympism and fair play mean that everyone I play with or against him has a great passion for what he does (his sport) and does not try to gain an illegal advantage in it. Moreover, by playing fair, we show that we all respect each other. 
What is your biggest sports achievement so far?
I consider winning the gold medal at the Šiškauskas' Cup to be my greatest sports success. In this tournament, my teammates and I had the honour of representing our country. Plus, it's my latest trophy so the experience and emotions are still strong. 
We are looking forward to seeing Dovydas in Banská Bystrica.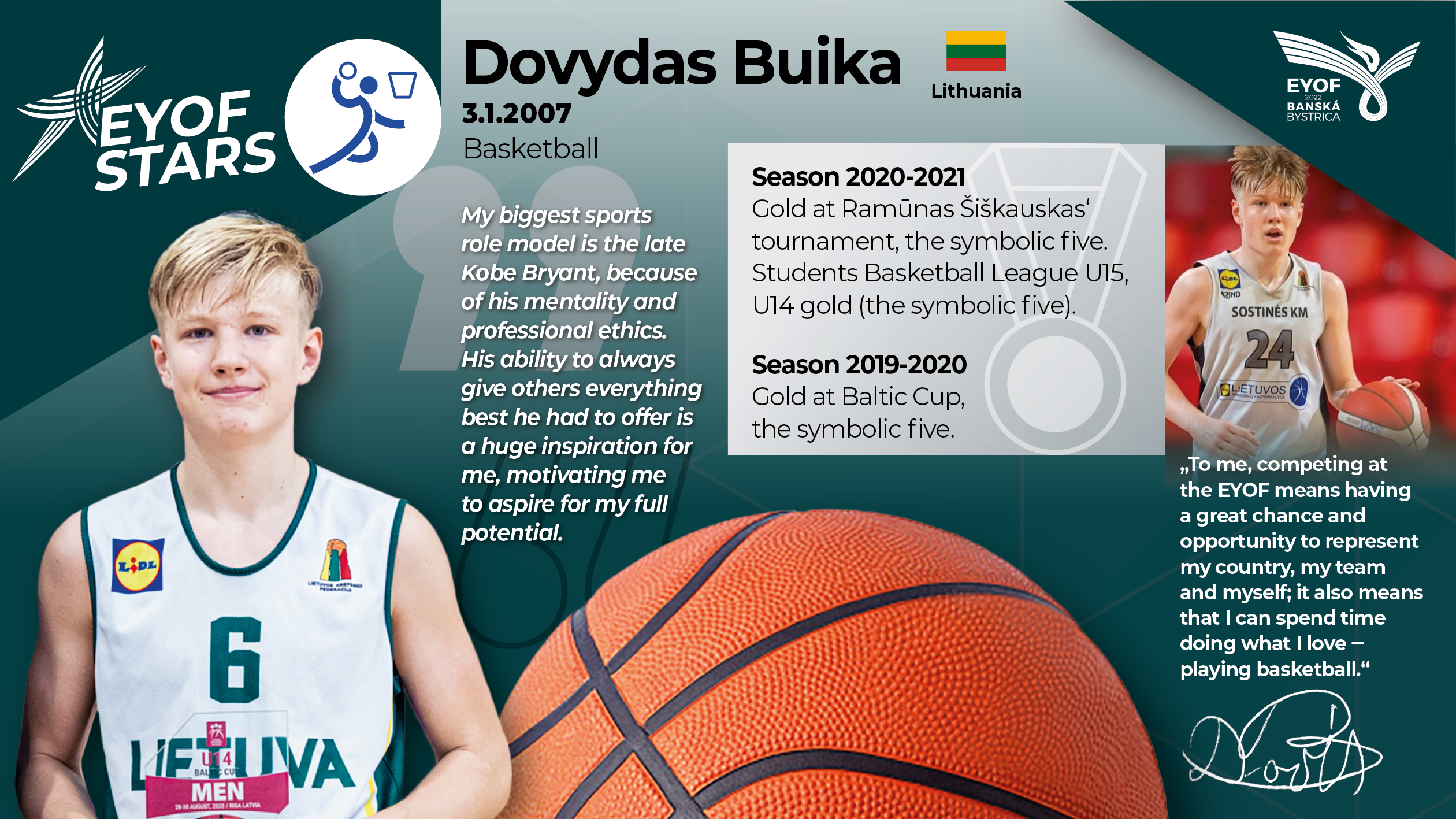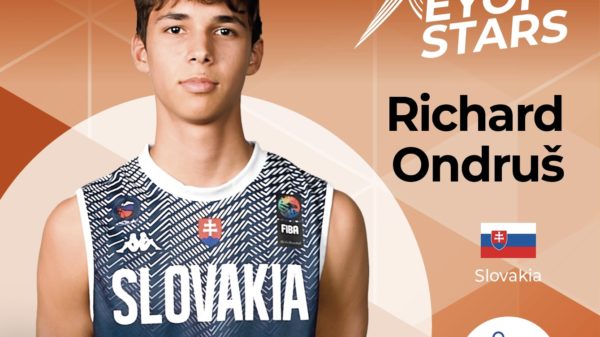 29. June 2022
EYOF Stars #7 – Richard Ondruš
With less than a month to go until the start of the EYOF Banská Bystrica 2022, the athletes are entering the final phase of their preparation and we are happy to introduce to you today the Slovak basketball hope Richard Ondruš. It will not be the first international event for the 16-year-old Slovak national player. […]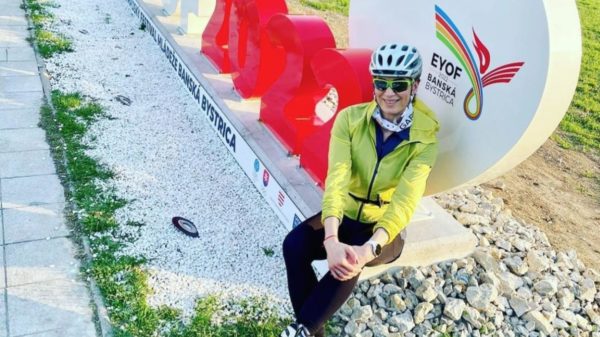 24. June 2022
Nastya Kuzmina absolved 727 km and finished the virtual journey from Rome to Banská Bystrica
Exactly one month before the start of the European Youth Olympic Festival, the three-time Olympic winner Nastya Kuzmina completed a virtual journey of the torchlight with the Fire of Peace from Rome to Banská Bystrica. During five months, she completed a total of 727 kilometers through various sports activities and motivated the Slovak public to […]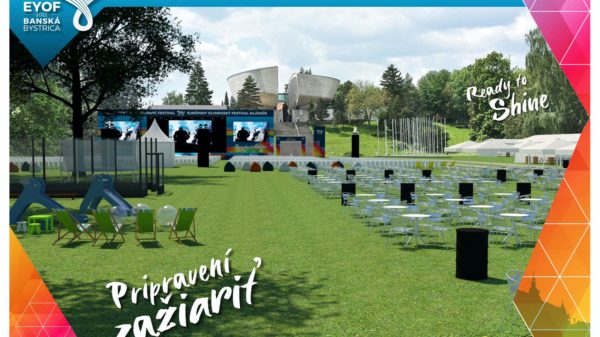 21. June 2022
Banská Bystrica is looking forward to the opening ceremony and fanzone during the EYOF
The opening ceremony will take place on July 24, 2022 in the park under the SNP Memorial in Banská Bystrica and tickets can be purchased for a symbolic price. It will be broadcast live via RTVS. " We will welcome 3,500 members of official expeditions from 48 countries, 1,000 guests will be invited, 3,000 visitors […]
Všetky správy