Golden day for the host country: The tennis players dominated the courts
Friday, 29 July 2022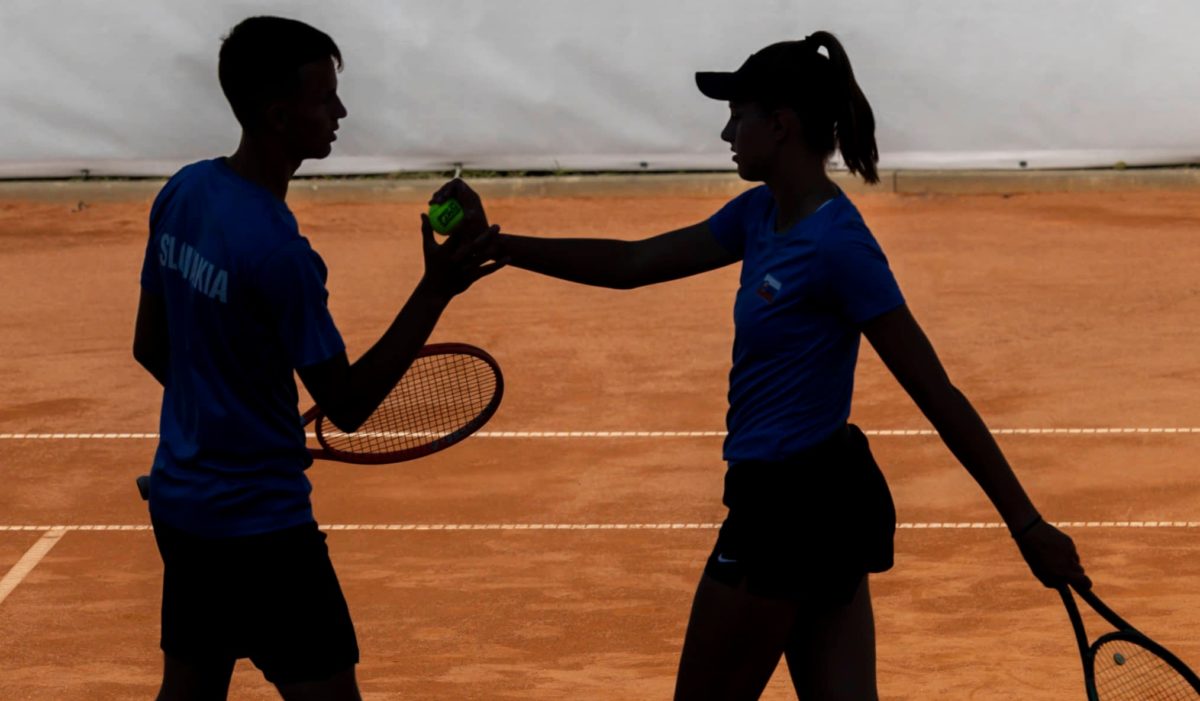 Slovak tennis player Renáta Jamrichová won two gold medals during the penultimate day of the EYOF 2022 in Banská Bystrica. She first won in the singles final and later, with her partner Daniel Balaščák also won the mixed doubles final.
Due to the unfavorable weather forecast, the climax of the tennis competitions was moved from Saturday to Friday. The top seed, Jamrichová therefore, had an extremely demanding schedule, playing six matches in two days.
"I am very happy that I managed to win. I didn't even think that I could do it this well and easily. The match was surprisingly fast. I played excellently, I served well, I went inside the court and did not drag the match out unnecessarily. I wanted to give the best possible performance, and I succeeded. I am happy that a large number of people came to watch," said Jamrichová after winning the singles final over Germany's Philippa Farber, whom she defeated in 50 minutes in straight sets of 6:1 and 6:0.
The deployed unit managed both matches with strained strength, as she was troubled by abdominal pain. Even her coach was aware of it. "She was the favorite, but to be able to win at home is very difficult. Three games a day is an abnormal performance on the verge of injury. The way she handled the final and was able to relax was incredible. She is a huge talent, and she played it in 50 minutes in style. I am very proud of her," coach Ján Matúš said after the match.
In the early evening, Jamrichová together with her partner Daniel Balaščák won her second gold, this time in mixed doubles. In the final, as third seeds, they defeated the top seeds, Eva Ionescu and Gabriel Ghetu from Romania, in 76 minutes, after sets of 6:4 and 7:5.
"It was a difficult match against quality opponents, but we managed it excellently. I am very happy. I was tired, but I was relaxed because we knew we had nothing to lose, because the medal was already certain," said Jamrichová after the match. "It was not going well at the start of second set, but it was only one break and we knew we could turn it around," added Daniel Balaščák.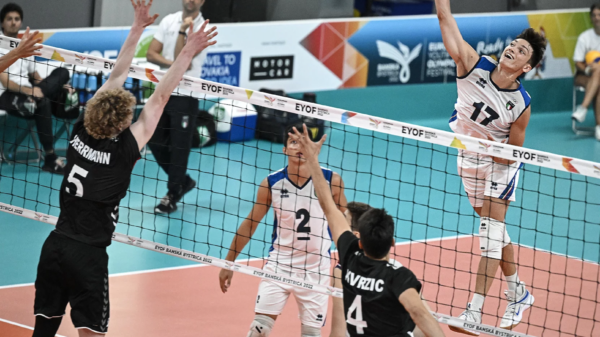 15. August 2022
EYOF 2022 in Banská Bystrica shown in numbers
The European Youth Olympic Festival in Banská Bystrica brought, during its seven days (24 – 30 July 2022), an innumerable amount of great sports battles and experiences for future stars of ten sports sectors, including three team ones, in which young people competed under the Urpín and the surrounding area – mostly from 14 to […]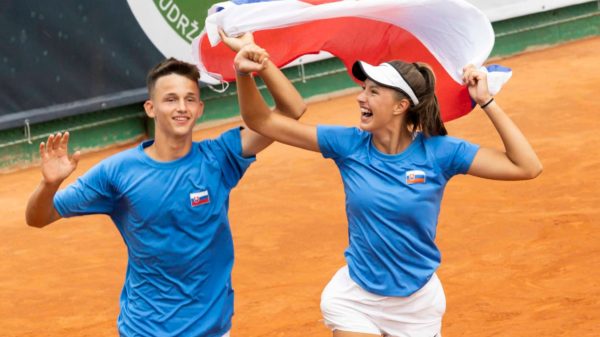 30. July 2022
Let her be happy in what she does
Renáta Jamrichová won two gold medals at the EYOF 2022 on Friday. First, in the afternoon, she dominated the girls' singles, and later, together with her partner Daniel Balaščák, they won gold for the host country, this time in the mixed doubles. "It was a difficult match against quality opponents, but we managed it excellently. […]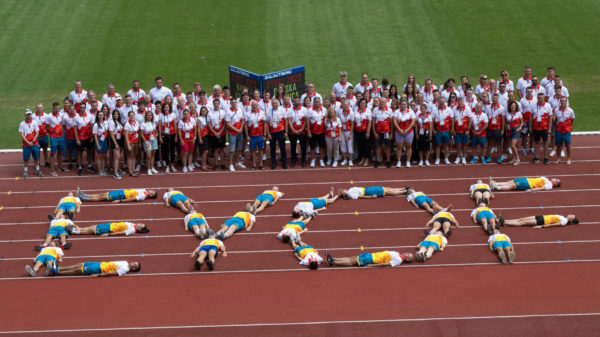 EYOF 2022 surprised with attendance, almost 150.000 people visited the competitions and fan zones
Sixteenth summer European Youth Olympic Festival EYOF 2022  in Banská Bystrica and its surroundings is  coming to an end. Seven days of unforgettable moments and sports joy performed by young athletes in ten sports, but also commitment of the organisers, dedication and willingness of volunteers, and sporting experiences for a large number of spectators or […]
Všetky správy