Let her be happy in what she does
Saturday, 30 July 2022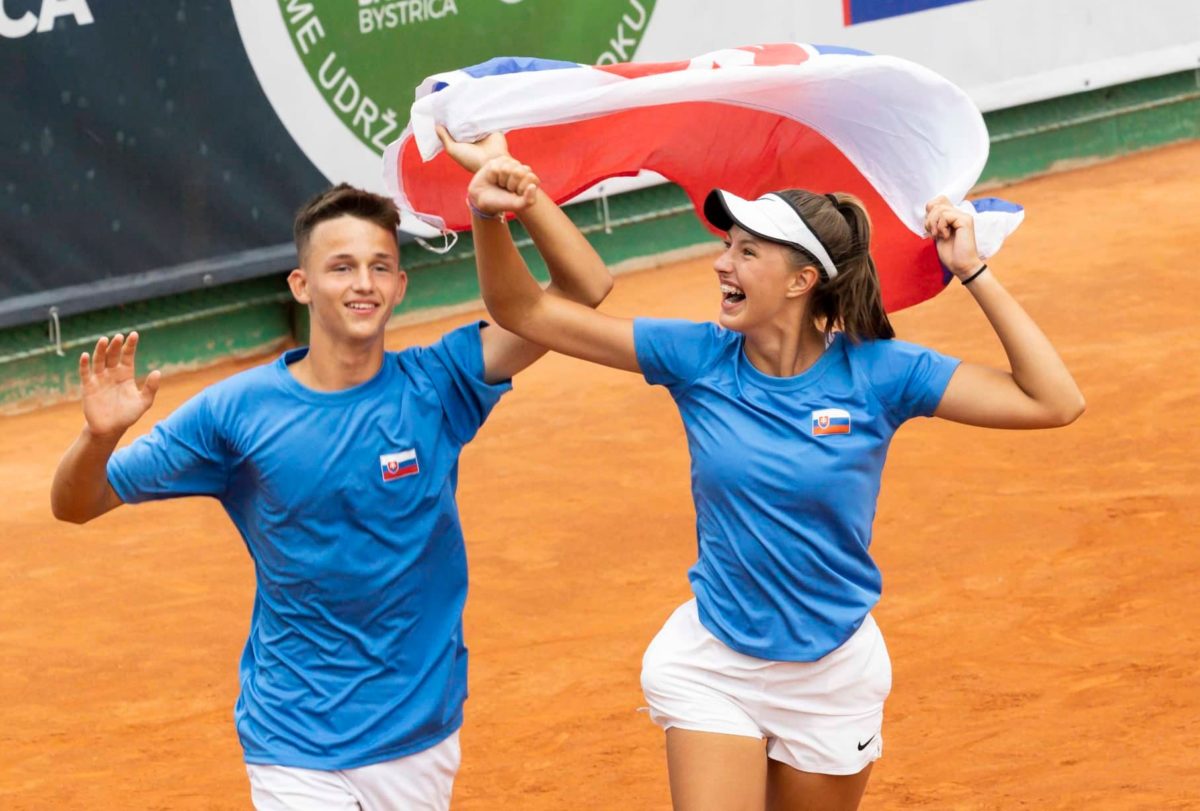 Renáta Jamrichová won two gold medals at the EYOF 2022 on Friday. First, in the afternoon, she dominated the girls' singles, and later, together with her partner Daniel Balaščák, they won gold for the host country, this time in the mixed doubles.
"It was a difficult match against quality opponents, but we managed it excellently. I am very happy. I was tired, but I was relaxed because we knew we had nothing to lose, because the medal was already certain," said Jamrichová after the match. "It wasn't an unequivocal victory, but I'm glad we managed it well. Renata helped me a lot. It wasn't going well, but it was only one break down and we knew we could turn it around. We tried to stay in a good mood, so that we weren't stressed, but relaxed and not afraid of it," added Daniel Balaščák.
Daniel Balaščák, the flag bearer of the Slovak team from the opening ceremony, was satisfied after the final. "I am very happy that I can have a medal from such an event, and moreover, at home. I'm glad we didn't disappoint the home crowd. I'm not used to that many people on the court. During the first matches, I was under stress, but gradually it got better and I enjoyed the atmosphere."
Both enjoyed EYOF 2022 in front of their home crowd. "The organization was very well managed, except that I played three matches yesterday and today, but it is. It's supposed to rain, so it's understandable. Banská Bystrica is beautiful, and everything here is well prepared. The conditions for the athletes are excellent," said Jamrichová. "I felt good here. There was a home atmosphere, everyone wished us success. I am very happy," Balaščák added.
The fifteen-year-old from Trnava went in the footsteps of her compatriot Viktória Kužmová, who managed to win two gold medals in tennis at the EYOF 2013 in Utrecht, the Netherlands. "I am very happy that I succeeded. I didn't expect it, but it's a great feeling."
Slovak sports received an impetus, says the coach of a successful tennis player
Ján Matúš has been training Renáta Jamrichová for almost seven years. He was present at all her successes and was not absent during the EYOF 2022. He was very satisfied with two gold medals. "It was a beautiful tournament. It was impossible to go further. It was really difficult, three matches in a day is a lot. Perhaps it cost a torn abdominal muscle, but history no longer considers that after the victory. We are grateful that she did it. Let this serve as motivation for all athletes to participate in sports. We showed that we have enough young athletes and that it makes sense to work with them. It is a beautiful message for everyone. I am glad that Slovak sport has received such an impulse," said Matúš.
According to him, Renáta Jamrichová has great potential. "I've been training her since she was little, for almost seven years now. Her potential is huge; she could be a great player. The whole of puberty awaits her. There will be big challenges. In terms of skills, abilities, and what she has trained for, she is a huge talent. It is worth investing in her and giving her a chance. She can write a great tennis story. She could be just like Dominika Cibulková or Daniela Hantuchová. We currently have a good generation of four girls. We have something to build on. I hope there will be peace, sports will be supported, there will be tournaments, and we will be able to continue working."
Two medals from the tennis complex are a huge success for Slovak tennis. The last one was achieved at the EYOF event nine years ago. "It means a lot. Slovak tennis confirms its quality. There is a debate about where our old times are. Not only genius athletes are born all the time. However, the success of Renáta and Daniel confirms that we have tennis talents that can make their mark in international competition. When I see how Renáta now hugs the girls who collected the balls, that's exactly the effect. When children see successful role models, they will enjoy tennis because it is a beautiful game. It's a huge thing that happened," added Matúš.
Milan Jamrich: Faith always helps, it helped today
Renáta Jamrichová's family also experienced the performances together with the coach and the team all week. She and her father Milan hugged right after winning gold in singles. "We are glad that our daughter managed to achieve such a result. In any sport, it is very difficult to stay in the competition until the end. Especially in tennis, because there are more rounds. The schedule was very crowded. On Thursday and Friday, she played three challenging matches. She had a lot of kilometers and hours on the sun in her legs. It is appreciated all the more. In the semi-finals of the singles, she turned around an unpleasant score. The feelings are all the more deserved and fought for. In sports and in life, everyone is up and down. Today it turned out that we are up and we are very happy," said Milan Jamrich.
Renáta Jamrichová's first match on Friday was a difficult three-set semifinal. In the decisive set, the Slovakian turned the tide. "Those were difficult moments, especially when she was losing 3-5 and the opponent was serving to win the match. It was about the confidence of us in the audience, but especially of her. She finally made it. Faith always helps, and it helped today too."
However, the demanding program took its toll on Jamrichová's health. "She started the matches on Friday with a medical condition. She has stomach problems. We had a goal that she would play the match quickly and with quality, shake off the semi-final pressure and play good tennis, which she succeeded in doing. She was happy about it and so were we."
He is very happy about his daughter's success. "That's the moment when the flashbacks from two, three, five, or six years ago, when she was eight, nine, or ten years old, and I went to training sessions with her, are reflected in your head. And when you say something to each other before the game and then it happens, it's a great satisfaction for her and for us who support her."
Milan Jamrich also remembered his daughter's sporting beginnings. "We are a multi-sport family. She started with athletics and swimming, then added tennis. We tried to make her focus comprehensively, so that sport was a part of her life. Gradually, tennis crystallized as the sport she enjoys the most. We try to help her to be the best she can be."
Renata and her family live in the present. As her father says, every day's work is important. He does not allow his daughter to be compared with big stars yet. "I personally don't see it that way. Everyone's basic motivation is to be happy with what they do. You have to go gradually and keep calm in the fact that now it's working out, I want to do it, so we're going to work on it. We're doing it 100 percent. We'll see what happens tomorrow. We are not dealing with big plans for the future and we are trying to work honestly," added Jamrich.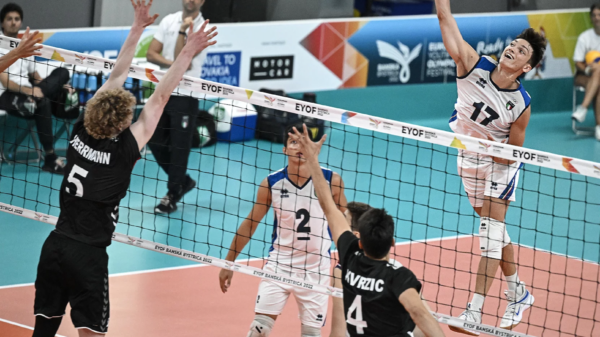 15. August 2022
EYOF 2022 in Banská Bystrica shown in numbers
The European Youth Olympic Festival in Banská Bystrica brought, during its seven days (24 – 30 July 2022), an innumerable amount of great sports battles and experiences for future stars of ten sports sectors, including three team ones, in which young people competed under the Urpín and the surrounding area – mostly from 14 to […]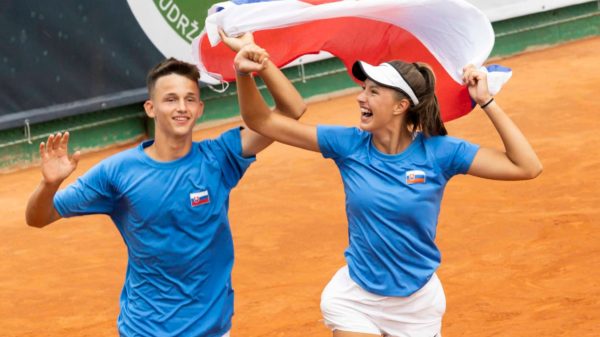 30. July 2022
Let her be happy in what she does
Renáta Jamrichová won two gold medals at the EYOF 2022 on Friday. First, in the afternoon, she dominated the girls' singles, and later, together with her partner Daniel Balaščák, they won gold for the host country, this time in the mixed doubles. "It was a difficult match against quality opponents, but we managed it excellently. […]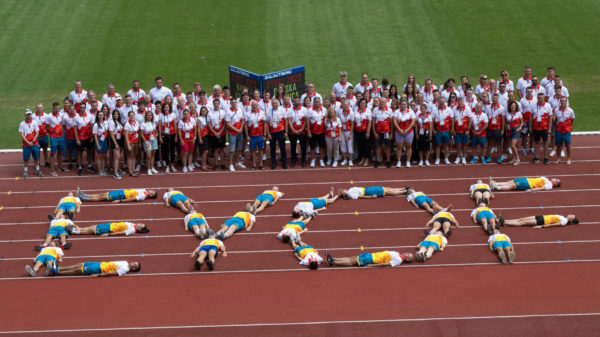 EYOF 2022 surprised with attendance, almost 150.000 people visited the competitions and fan zones
Sixteenth summer European Youth Olympic Festival EYOF 2022  in Banská Bystrica and its surroundings is  coming to an end. Seven days of unforgettable moments and sports joy performed by young athletes in ten sports, but also commitment of the organisers, dedication and willingness of volunteers, and sporting experiences for a large number of spectators or […]
Všetky správy