Moldova's Cutcovetchi wins bronze in boys 5kg shot put event at EYOF Banská Bystrica 2022
Tuesday, 26 July 2022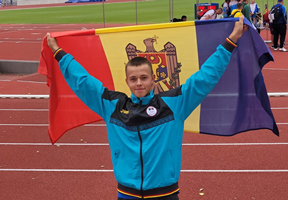 Day two of the European Youth Olympic Festival (EYOF) Banská Bystrica 2022 saw Denis Cutcovetchi announce himself on the continental stage, when he captured the bronze medal in boys 5kg shot put event to record Moldova's first medal in Slovakia.
Cutcovetchi, from Carmenca, set a new personal best with a sensational throw of 15.93m to storm into third place on the leader board and overtake Polish athlete Kacper Kuczaj. It was clear for all to see what it meant to the young starlet, who jumped for joy immediately after the result of the throw was read out!
Cutcovetchi followed the family tradition, started by his father Vladislav, of competing in shot put at a young age. Vladislav competed at the previously named European Youth Olympic Days event in 1995, which took place in Bath, England. His father will be proud to see the Cutcovetchi name come away from an EYOF event with a medal!
Foto: https://www.infotag.md/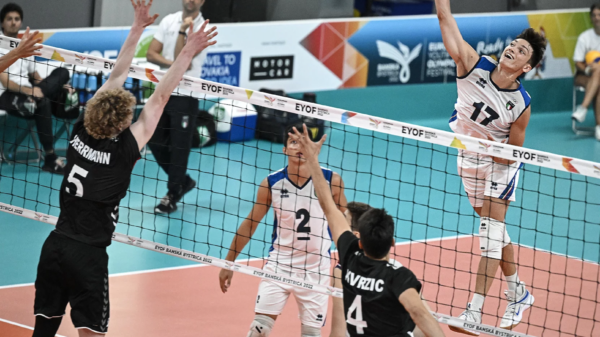 15. August 2022
EYOF 2022 in Banská Bystrica shown in numbers
The European Youth Olympic Festival in Banská Bystrica brought, during its seven days (24 – 30 July 2022), an innumerable amount of great sports battles and experiences for future stars of ten sports sectors, including three team ones, in which young people competed under the Urpín and the surrounding area – mostly from 14 to […]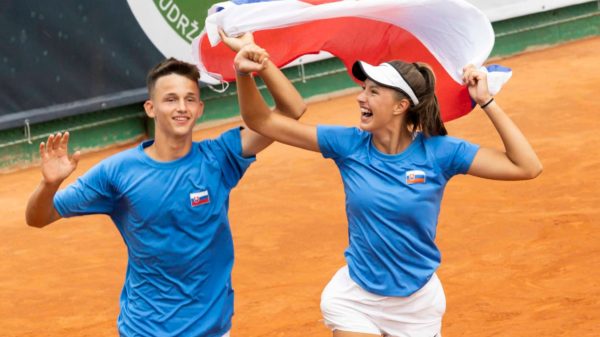 30. July 2022
Let her be happy in what she does
Renáta Jamrichová won two gold medals at the EYOF 2022 on Friday. First, in the afternoon, she dominated the girls' singles, and later, together with her partner Daniel Balaščák, they won gold for the host country, this time in the mixed doubles. "It was a difficult match against quality opponents, but we managed it excellently. […]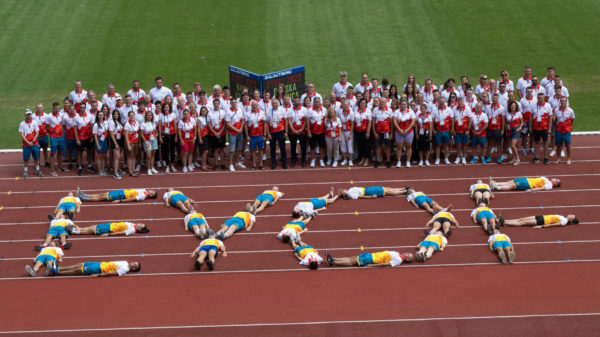 EYOF 2022 surprised with attendance, almost 150.000 people visited the competitions and fan zones
Sixteenth summer European Youth Olympic Festival EYOF 2022  in Banská Bystrica and its surroundings is  coming to an end. Seven days of unforgettable moments and sports joy performed by young athletes in ten sports, but also commitment of the organisers, dedication and willingness of volunteers, and sporting experiences for a large number of spectators or […]
Všetky správy