Reconstructed Athletic and Football Stadium in Stiavnicky
Thursday, 07 October 2021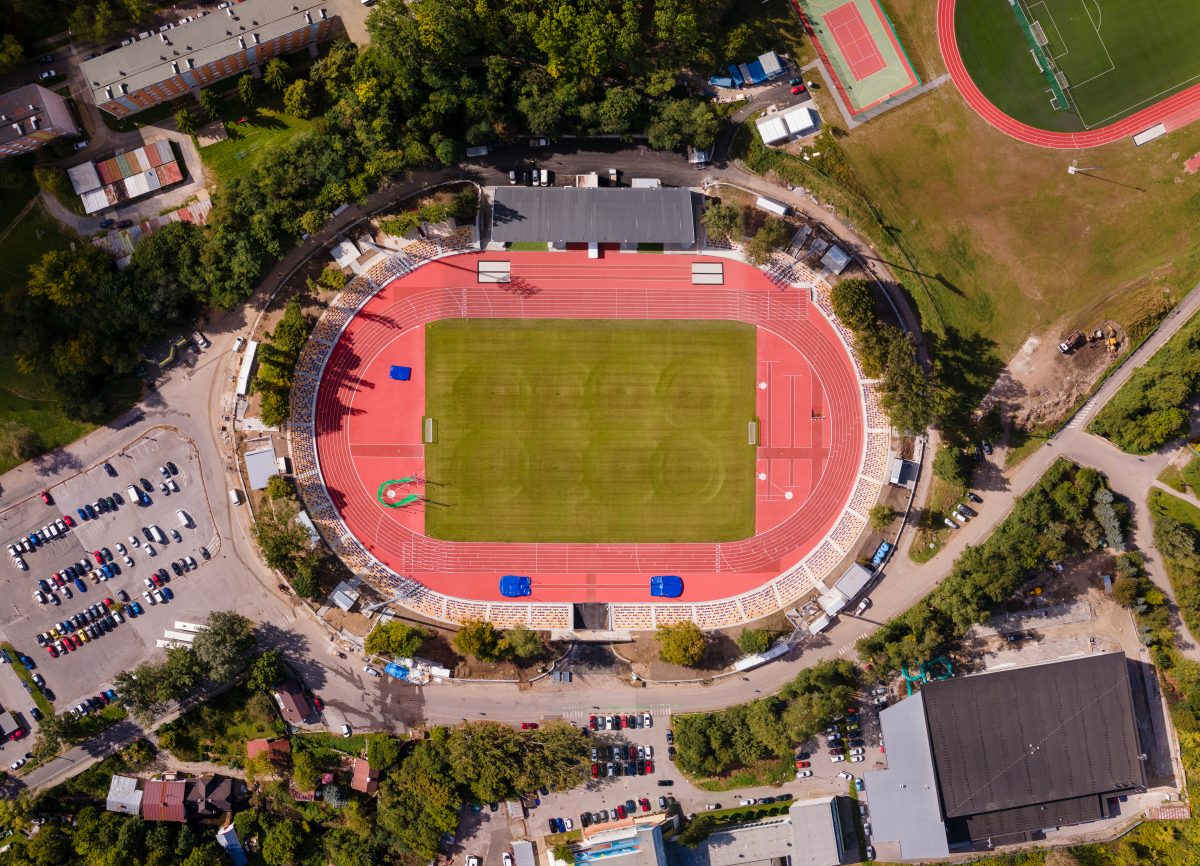 On Tuesday, 5 October 2021, Banská Bystrica saw opening of renovated athletic and football stadium in Štiavničky. At the same time, with effect from 1 November 2021, the Minister of Defence of the Slovak Republic, Jaroslav Naď, appointed Matej Tóth as the director of the Dukla Banská Bystrica Military Sports Centre.
The new National Athletic Stadium Štiavničky with its parameters meets the criteria of World Athletics for organising important international and domestic events. It will also serve for MFK Dukla Banská Bystrica and football matches within UEFA.
The comprehensive reconstruction of the SNP Stadium in Štiavničky, which is the property of the Ministry of Defence of the Slovak Republic, was approved by the government by Resolution 584/2018 in mid-December 2018, and almost 13 million euros were allocated for it. Not only the main, but also the training stadium, which is a four-lane track, was reconstructed, and even a special inclined running line with a double-sided incline designed to develop the strength of runners and improve the running technique was added to it (it was opened in April 2021).
Extensive reconstruction totalling more than € 14 million meets not only current technical standards but also International Association of Athletics Federation (IAAF) standards for international and national competitions and UEFA certification for Category 3 football stadiums.
"I am extremely happy that after all the hard work and success achieved by the representatives of military sports centre for the resort and the whole of Slovakia, we can today, in return, provide them with better conditions for training in the form of a modern athletic and football stadium," declared the Minister of Defence of the Slovak Republic Jaroslav Naď.
After the reconstruction, the SNP stadium in Štiavničky will also serve regional sports clubs, that will show interest in it. In addition, the modernised sports facility will be part of EYOF 2022.
"I believe that sports fans will be happy to come to the stadium and leave with an unforgettable sports experience. Not only athletes and employees of Dukla or the Ministry of Defence, but also people from Banská Bystrica and the whole of Slovakia will enjoy it. They will be able to see not only athletic events, but also quality football matches, as well as other events at the international level," added the Minister.
The reconstructed stadium includes a new football pitch with a heated grass area, and the grandstand has undergone reconstruction too, which, after an increase in funding, has a capacity from the originally planned 4,000 to more than 7,000 seats. There are also 30 seats for disabled persons, as well as the associated completion of social facilities for the benefit of spectators´ comfort.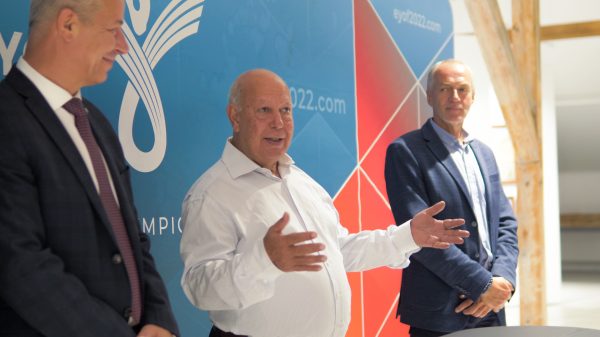 11. October 2021
Joseph Cassar believe in really fantastic EYOF 2022
At the EYOF below Urpín on July 24-30, 2022, approximately 3.600 members of the expeditions of individual countries are expected, along with representatives and officials of the National Olympic Committees and EOC, as well as other guests. The competition of multi-sport event will be held in eleven sectors. "Experience from the past and history only […]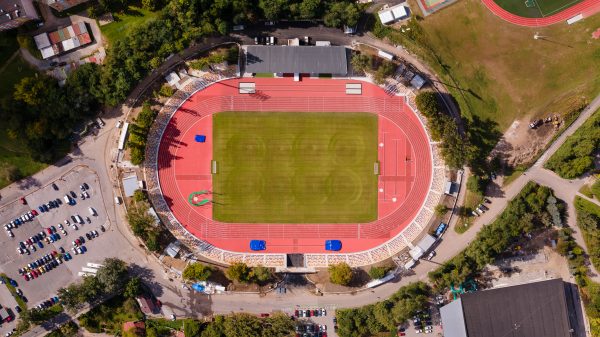 7. October 2021
Reconstructed Athletic and Football Stadium in Stiavnicky
On Tuesday, 5 October 2021, Banská Bystrica saw opening of renovated athletic and football stadium in Štiavničky. At the same time, with effect from 1 November 2021, the Minister of Defence of the Slovak Republic, Jaroslav Naď, appointed Matej Tóth as the director of the Dukla Banská Bystrica Military Sports Centre. The new National Athletic […]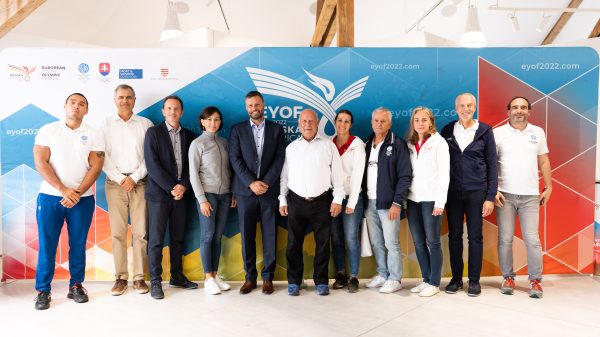 4. October 2021
The head of the EOC Coordination Commission highlighted the great role of volunteers
The Coordination Commission of the European Olympic Committees (EOC), headed by its chairman Joseph Cassar from Malta, inspected Banská Bystrica before next year's European Youth Olympic Festival EYOF 2022. According to Cassar the Banská Bystrica region offers a very good environment for organising a major event for the youth. "A lot of people will come […]
Všetky správy