The head of the EOC Coordination Commission highlighted the great role of volunteers
Monday, 04 October 2021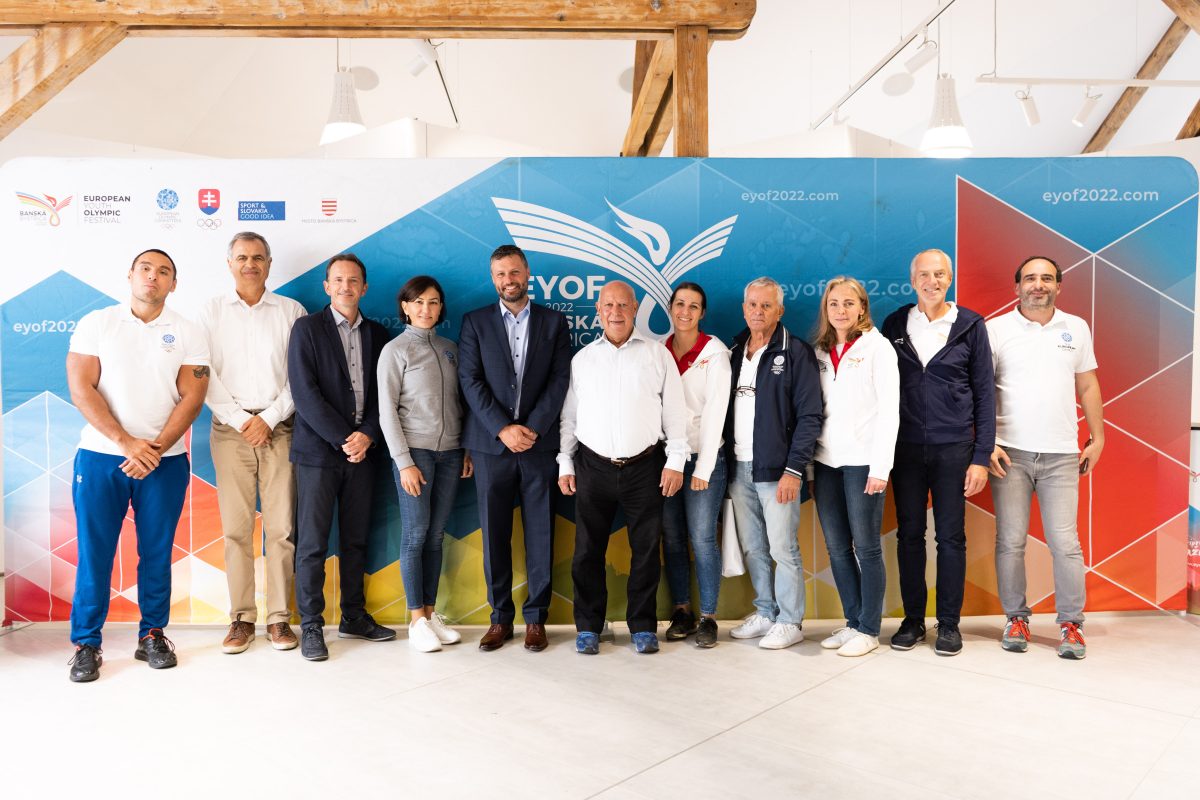 The Coordination Commission of the European Olympic Committees (EOC), headed by its chairman Joseph Cassar from Malta, inspected Banská Bystrica before next year's European Youth Olympic Festival EYOF 2022.
According to Cassar the Banská Bystrica region offers a very good environment for organising a major event for the youth. "A lot of people will come here and the beauties of Banská Bystrica will be brought to the attention of the whole of Europe," he remarked.
During a visit to the town below Urpin, representatives of EOC became acquainted with the state of preparations for this top youth event. "This September visit was important to us. I am pleasantly surprised by the potential of organisers, who prepare everything in accordance with our expectations, so that priority is given to athletes," he continued.
Organisers expect approximately 7,000 accredited persons in the summer of 2022, of which 2,500 will be athletes. In addition, five-digit numbers of visitors are expected and more than 1,200 volunteers should take care of the overall course and comfort of the event participants.
And just their role was highlighted by the top official. "I am glad that so many people want to help. You are looking for more than 1,200 of them. Volunteers are very much needed for such a sporting event and they do a great job," Cassar thinks.
Banská Bystrica will host the European Youth Olympic Festival from 24 to 30 July 2022. There are less than ten months left until the beginning of the event.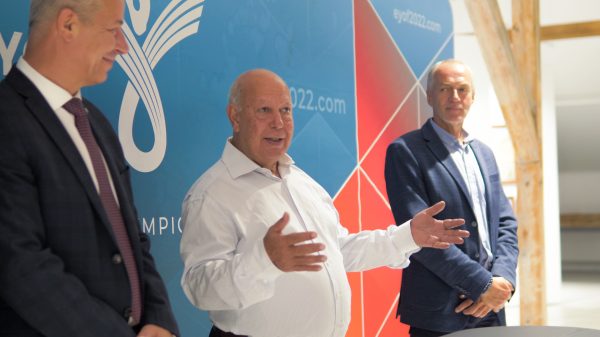 11. October 2021
Joseph Cassar believe in really fantastic EYOF 2022
At the EYOF below Urpín on July 24-30, 2022, approximately 3.600 members of the expeditions of individual countries are expected, along with representatives and officials of the National Olympic Committees and EOC, as well as other guests. The competition of multi-sport event will be held in eleven sectors. "Experience from the past and history only […]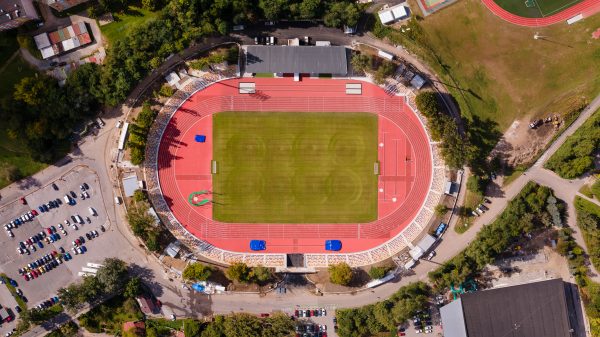 7. October 2021
Reconstructed Athletic and Football Stadium in Stiavnicky
On Tuesday, 5 October 2021, Banská Bystrica saw opening of renovated athletic and football stadium in Štiavničky. At the same time, with effect from 1 November 2021, the Minister of Defence of the Slovak Republic, Jaroslav Naď, appointed Matej Tóth as the director of the Dukla Banská Bystrica Military Sports Centre. The new National Athletic […]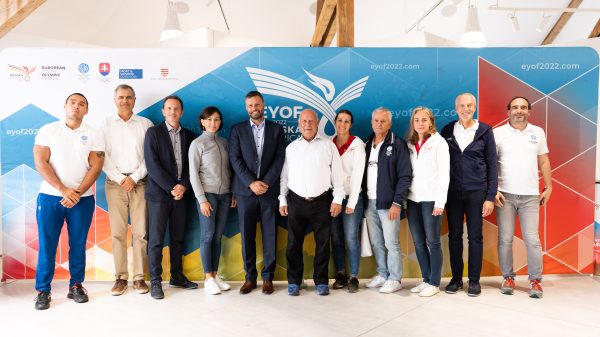 4. October 2021
The head of the EOC Coordination Commission highlighted the great role of volunteers
The Coordination Commission of the European Olympic Committees (EOC), headed by its chairman Joseph Cassar from Malta, inspected Banská Bystrica before next year's European Youth Olympic Festival EYOF 2022. According to Cassar the Banská Bystrica region offers a very good environment for organising a major event for the youth. "A lot of people will come […]
Všetky správy