Triathlon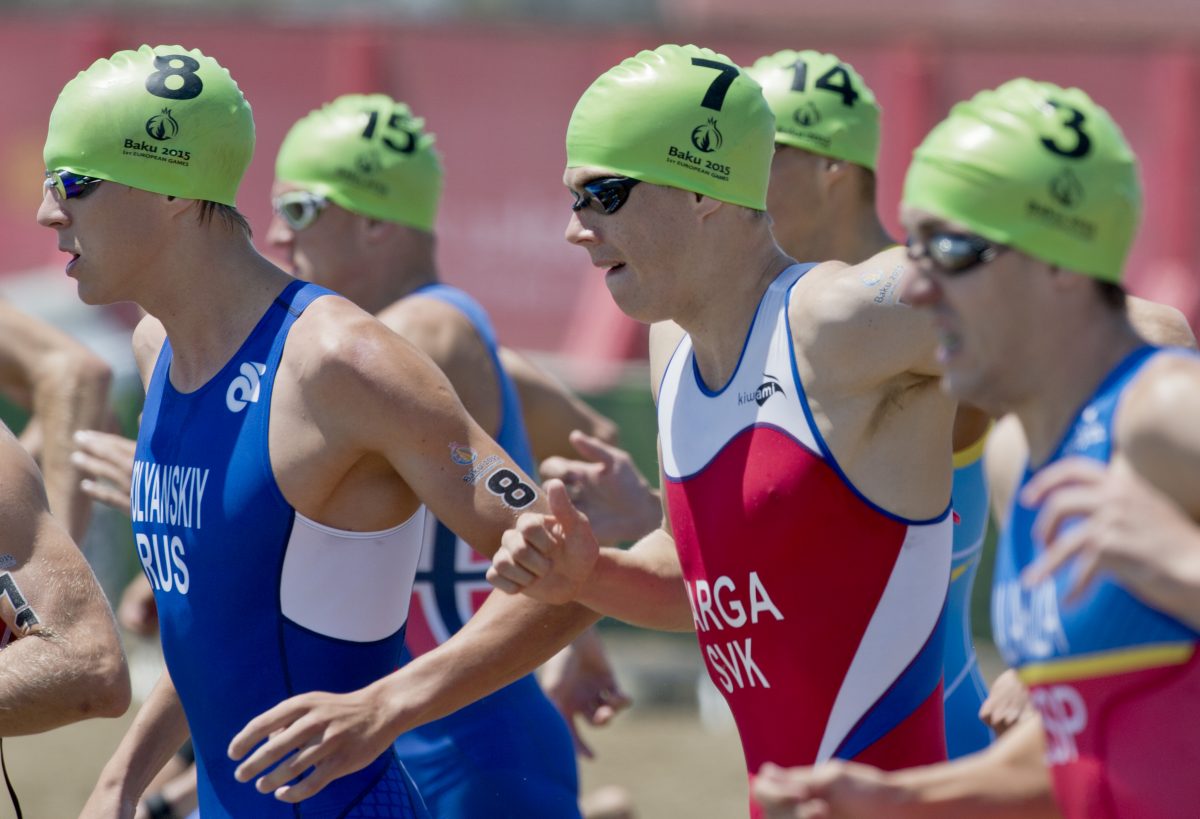 Category: 2005/2006
Discipline/Event: Boys (Super-sprint individual – 500m SW/12km CY/3 km run), Girls (Super-sprint individual – 500m SW/12km CY/3 km run), Mixed team relay (250m SW/6km CY/1,5km run)
Venue: Sport Park Triathlon
---
Triathlon is an endurance sport that combines swimming, road cycling and distance running, performed in that order. Events are conducted over a variety of distances but the 'Olympic distance' for men and women is a 1,500-metre swim, 40 km bike ride and 10 km run.
The race is completed with no breaks from start to finish. There are no heats; both the men's and women's events consist of a single race. The first athlete to cross the finish line is the winner.
The phases between the swimming and cycling segments, and between the cycling and running segments, are critical. Known as 'transitions', competitors enter a 'transition area' where they change clothes and shoes in preparation for the next segment, with the time taken added to each athlete's overall time.
The sport developed in the United States during the 1970s and became part of the Olympic programme at the Sydney 2000 Games, when more than half a million spectators lined the city streets to cheer the athletes.
FACTS AND FIGURES
– Triathlon will be included for the first time on the sports programme for a European Youth Olympic Festival (EYOF) at Banská Bystrica in 2021.
– Triathlon was one of the 20 sports on the programme for the inaugural European Games Baku 2015, which saw a total of 130 triathletes – 65 men and 65 women – compete in the Azeri capital.
Venues
Sports Park Triathlon