He wants to be the best in the world, fans pushed him to the gold
Thursday, 28 July 2022
The winner of the boys´ badminton tournament at the European youth Olympic festival Salomon
Thomasen knows his goals: "I want to be the world´s best badminton player." The Danish player is on a right track. On Thursday morning he beat Swede Romeo Makboul 2:1 and won the gold in the final of the tournament.
"It was a pretty close game, but I am glad I won the second game. Then I won the third game, and I was very happy,"
Dan had a big lead in the first game, but lost it at 19:21. In the second game, he was trailing but came back and won at 23:21. He described this game as the most difficult moment of the entire tournament, he said it was tough, but he did not let the pressure control him: "I was calm, I did not get stressed but kept concentrating and just played fast and well. Fans helped me a lot, especially in the second game, when I was trailing in the end," tribunes in the badminton arena were full of red in Denmark´s colors. Every time Thomasen got a point, they started cheering
loudly.
He finished his road to the gold in the third game by a score of 21:15. He rated his performances as
solid; he concentrated every game. "It means a lot because badminton has not been a part of EYOF since 1999 in Esbjerg in Denmark, I think it is very good," he celebrated his success. He would like to repeat it in mixed doubles with Maria Tommerup. His ambitions are again the highest.
Young Dan likes the conditions in Banská Bystrica. Thanks to badminton he came to Slovakia, but he was not sure how he came to this sport: "My big brother played it and I just thought it was fun, so I started."
Girls also played their final. Finnish player Nella Nyqvist won the dramatic game 2:1. She beat Turkish
Ravza Bodur 20:22, 21:16, and 21:14. The win made her cry and, full of joy, she was not sure of her English for an interview. Badminton at EYOF is not over, the mixed doubles tournament will start on Thursday afternoon.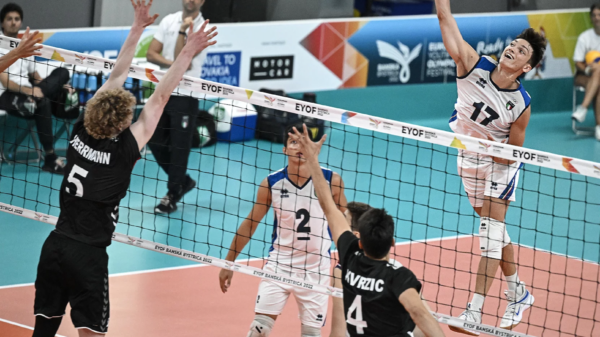 15. August 2022
EYOF 2022 in Banská Bystrica shown in numbers
The European Youth Olympic Festival in Banská Bystrica brought, during its seven days (24 – 30 July 2022), an innumerable amount of great sports battles and experiences for future stars of ten sports sectors, including three team ones, in which young people competed under the Urpín and the surrounding area – mostly from 14 to […]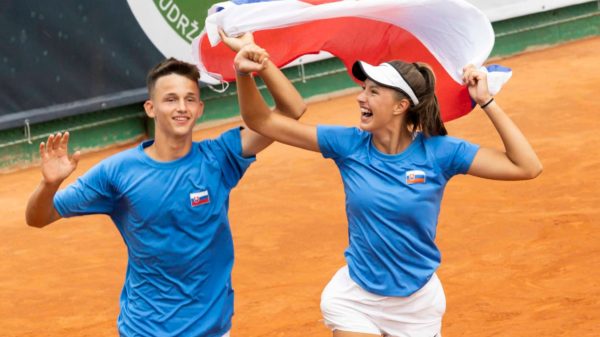 30. July 2022
Let her be happy in what she does
Renáta Jamrichová won two gold medals at the EYOF 2022 on Friday. First, in the afternoon, she dominated the girls' singles, and later, together with her partner Daniel Balaščák, they won gold for the host country, this time in the mixed doubles. "It was a difficult match against quality opponents, but we managed it excellently. […]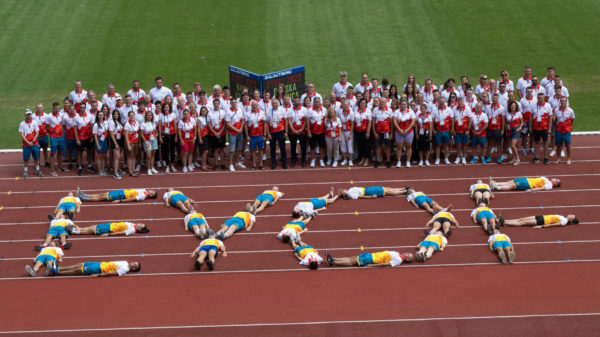 EYOF 2022 surprised with attendance, almost 150.000 people visited the competitions and fan zones
Sixteenth summer European Youth Olympic Festival EYOF 2022  in Banská Bystrica and its surroundings is  coming to an end. Seven days of unforgettable moments and sports joy performed by young athletes in ten sports, but also commitment of the organisers, dedication and willingness of volunteers, and sporting experiences for a large number of spectators or […]
Všetky správy