EYOF 2022 in Banská Bystrica shown in numbers
Monday, 15 August 2022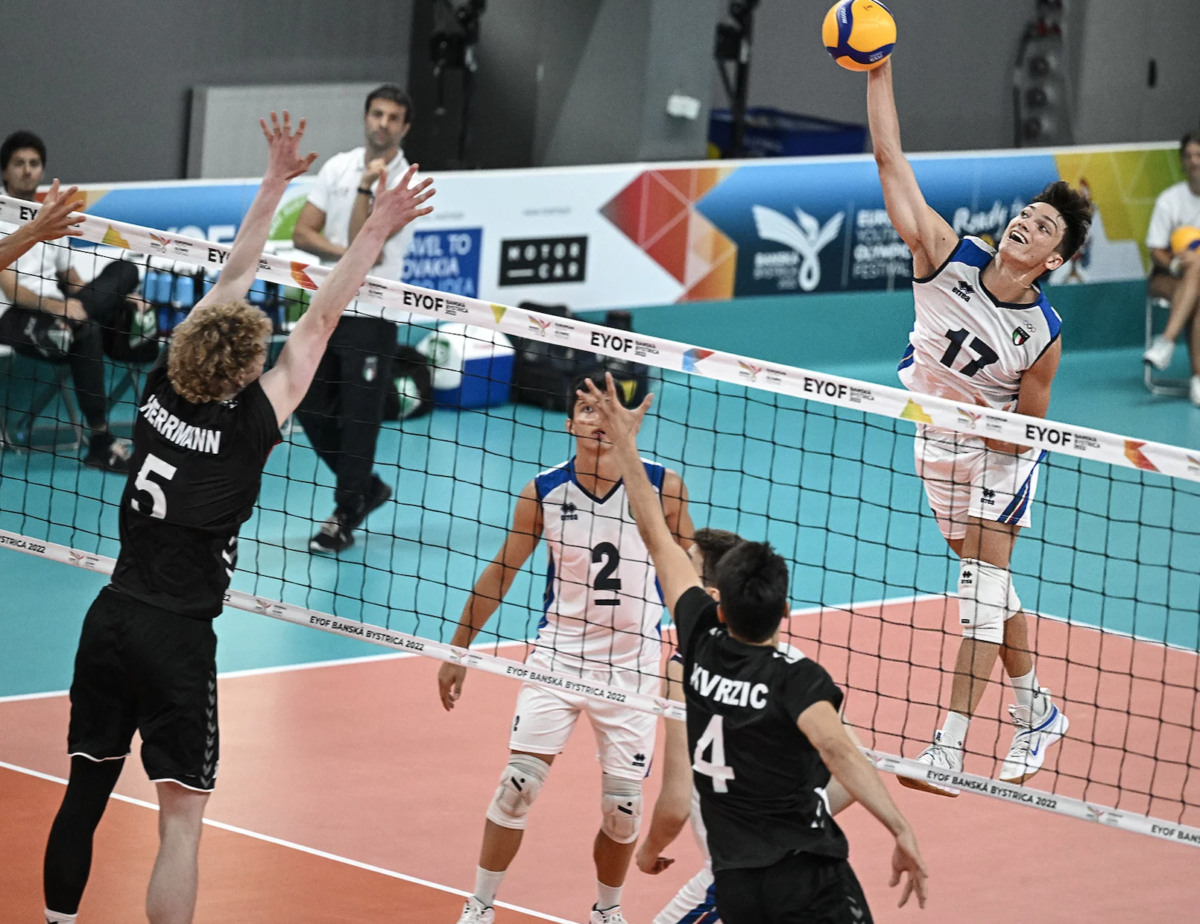 The European Youth Olympic Festival in Banská Bystrica brought, during its seven days (24 – 30 July 2022), an innumerable amount of great sports battles and experiences for future stars of ten sports sectors, including three team ones, in which young people competed under the Urpín and the surrounding area – mostly from 14 to 18 years old.
Individual sections of the organising committee also provided interesting numbers related to the organisation and course of the multi-sport event with the participation of 2.302 athletes from 48 countries. Athletics had the most competitors, when 528 athletes presented themselves at the SNP Dukla stadium. In terms of the number of participating countries, the most popular were swimming and judo, in which up to 44 countries were represented. There were 42 in athletics. 194 international technical delegates met at the event.
At EYOF 2022, 120 medal ceremonies were held at 13 sports grounds, during which 749 medals and Bystrík mascots were handed over, of which six were for Slovak athletes (balance of medals 2 – 1 – 3).
The organisers prepared six accompanying events, such as a welcome reception, which was attended by 480 guests on the opening day of the event. In addition, it was Olympic Family Welcome Dinner, Accompanying Persons Programme, Chef de Mission Party, EOC Thank you Dinner, Closing Reception), hosted 200 guests belonging to the "family" of the European Olympic Committees.
7.500 spectators saw the opening ceremony live. 4.000 athletes, members of expeditions and performers crossed the stage. Almost 1.200 people from the security forces supervised the safety of participants and spectators. Almost 7.800 accreditations were issued. Around 600.000 people watched the EYOF 2022 matches on RTVS screens. In total, 40 television stations reported on the festival.
Exactly 1.032 volunteers helped at EYOF 2022, of which 425 were men and 607 were women, their average age was 28 years. The youngest volunteer was 16 and the oldest 77 years old. There were 352 volunteers from Banská Bystrica and its surroundings.
The organising committee had 75 meetings, used 42 cars, 30 of which were hybrid. 30 buses were used daily for shuttle service, with 15 running on LPG. They were served daily by 50 drivers.
The organising committee of EYOF 2022 paid attention to the link between sustainability and sport, thereby wanting to contribute to the protection of the environment. 1.000 collection containers were placed, 50 containers for deposit-subjected packagings, 30.000 pieces of colored bags were used for sorted collection. A lot of waste was sorted: almost 1.8 tons of paper, 0.9 tons of plastics, over 2 tons of municipal waste and up to 15.5 tons of bio-waste. The total volume of waste was 44.25 tons. The recycling rate at this event was almost 41% (of which 35% was kitchen waste), which is considered a success by experts at such a large event. It was possible to painstakingly collect almost 2.500 pieces of deposit-subjected packagings.
Catering for all participants at four places, while it was the largest project of its kind in Slovakia and at the same time one of the largest in Europe. The food court in the EYOF park had an area of more than 12.000 square meters, of which the kitchen was 1.200 square meters and the dining room 2.475 square meters. In total, more than 120.000 meals (breakfast, lunch, dinner, snacks) were served. VIP guests were served with refreshments at each sports ground.
The IT department also offers interesting numbers. 20 km of cables were used, of which 2.5 km were used only for gymnastics, over 600 extension leads were used. There were 115 access points (WiFi access points), 11 small WiFi routers, 154 remotely manageable switches. 66 TB of data transferred, which is about 2100 USB keys with a capacity of 32 GB per week. In total, approximately 10.500 devices were connected to the EYOF network per week. The website had 215.000 users and 197.000 per week, about 4 TB of data transferred on the website, which represents about 50 million display requests. The resulting system required 200 hours of programming. 198 security cameras, 63 printers with 80.000 printed pages, 230 radios (a combination of analog and digital, about 80 frequencies), 150 laptops and 105 mobile phones were used..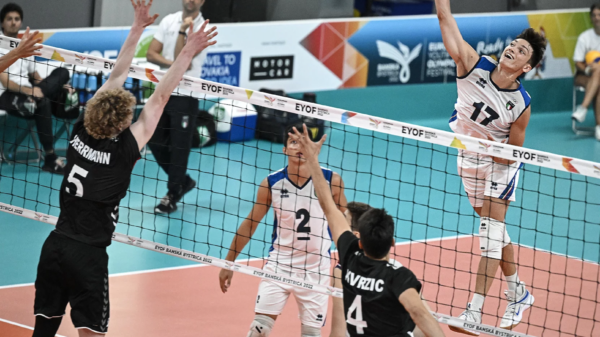 15. August 2022
EYOF 2022 in Banská Bystrica shown in numbers
The European Youth Olympic Festival in Banská Bystrica brought, during its seven days (24 – 30 July 2022), an innumerable amount of great sports battles and experiences for future stars of ten sports sectors, including three team ones, in which young people competed under the Urpín and the surrounding area – mostly from 14 to […]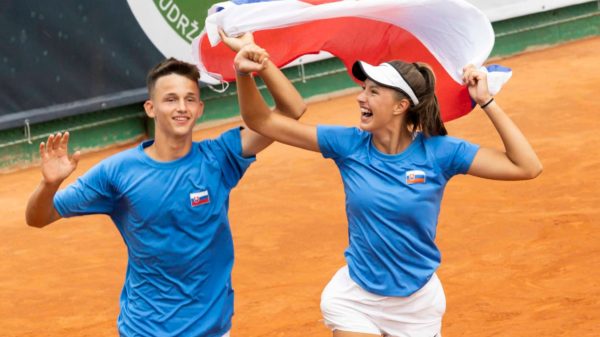 30. July 2022
Let her be happy in what she does
Renáta Jamrichová won two gold medals at the EYOF 2022 on Friday. First, in the afternoon, she dominated the girls' singles, and later, together with her partner Daniel Balaščák, they won gold for the host country, this time in the mixed doubles. "It was a difficult match against quality opponents, but we managed it excellently. […]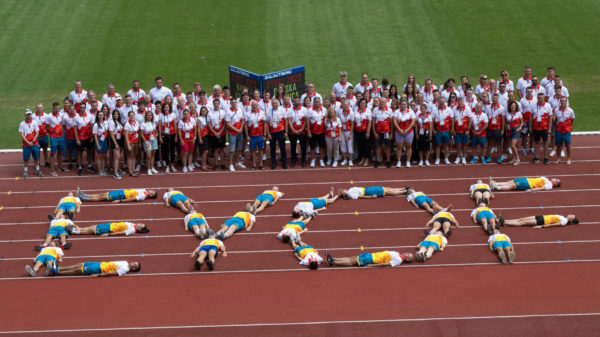 EYOF 2022 surprised with attendance, almost 150.000 people visited the competitions and fan zones
Sixteenth summer European Youth Olympic Festival EYOF 2022  in Banská Bystrica and its surroundings is  coming to an end. Seven days of unforgettable moments and sports joy performed by young athletes in ten sports, but also commitment of the organisers, dedication and willingness of volunteers, and sporting experiences for a large number of spectators or […]
Všetky správy