Slovak Olympic and Sports Committee donates torch to EOC President
Saturday, 30 July 2022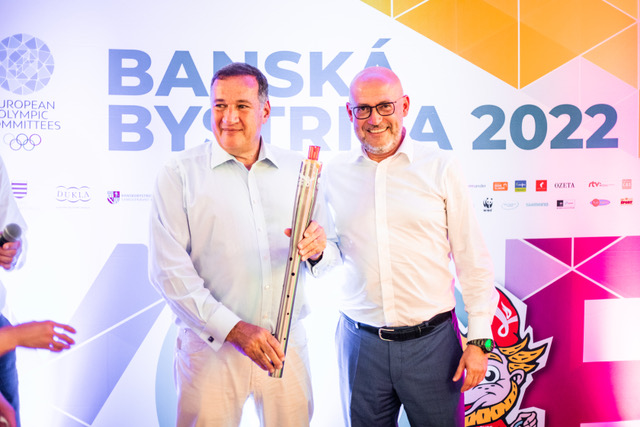 During the ongoing 16th European Youth Olympic Festival (EYOF), a range of accompanying activities have taken place in and around Banská Bystrica. One of them was the ceremonial presentation of a set of medals to the President of the European Olympic Committees (EOC), Spyros Capralos, on July 28 in the premises of Beniczky restaurant.
On this occasion, the President of the Slovak Olympic and Sports Committee (SOSC) Anton Siekel donated to the EOC President the torch of the EYOF Banská Bystrica 2022. 
The creator of the torch is Miroslav Guzy from Stara Lesna, who produced it for the purposes of SOSC's Olympic education projects. A total of 25 pieces of these torches were produced, which serve the Olympic clubs in organisation of their regional Olympic events.
Selected Olympic clubs also lent their torches for the Opening Ceremony of the EYOF Banská Bystrica 2022 and thus symbolically contributed to the successful opening of this sporting event.
The Flame of Peace torch was lit in Rome, Italy on 30 May.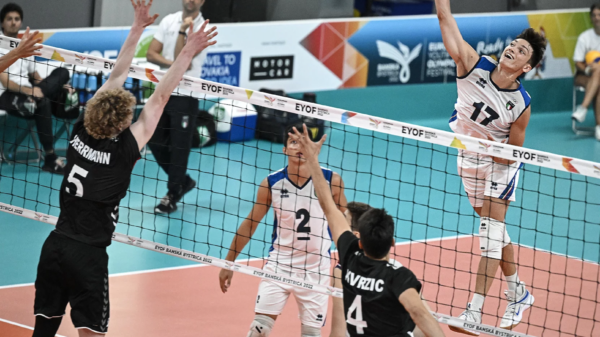 15. August 2022
EYOF 2022 in Banská Bystrica shown in numbers
The European Youth Olympic Festival in Banská Bystrica brought, during its seven days (24 – 30 July 2022), an innumerable amount of great sports battles and experiences for future stars of ten sports sectors, including three team ones, in which young people competed under the Urpín and the surrounding area – mostly from 14 to […]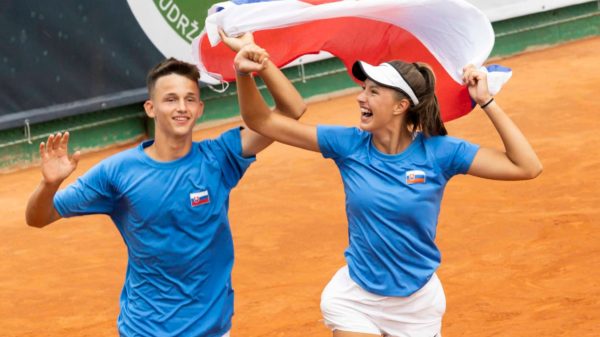 30. July 2022
Let her be happy in what she does
Renáta Jamrichová won two gold medals at the EYOF 2022 on Friday. First, in the afternoon, she dominated the girls' singles, and later, together with her partner Daniel Balaščák, they won gold for the host country, this time in the mixed doubles. "It was a difficult match against quality opponents, but we managed it excellently. […]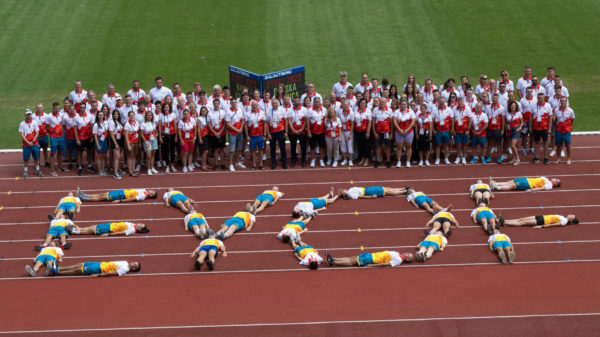 EYOF 2022 surprised with attendance, almost 150.000 people visited the competitions and fan zones
Sixteenth summer European Youth Olympic Festival EYOF 2022  in Banská Bystrica and its surroundings is  coming to an end. Seven days of unforgettable moments and sports joy performed by young athletes in ten sports, but also commitment of the organisers, dedication and willingness of volunteers, and sporting experiences for a large number of spectators or […]
Všetky správy