Two test events will take place in Baská Bystrica this weekend
Saturday, 11 June 2022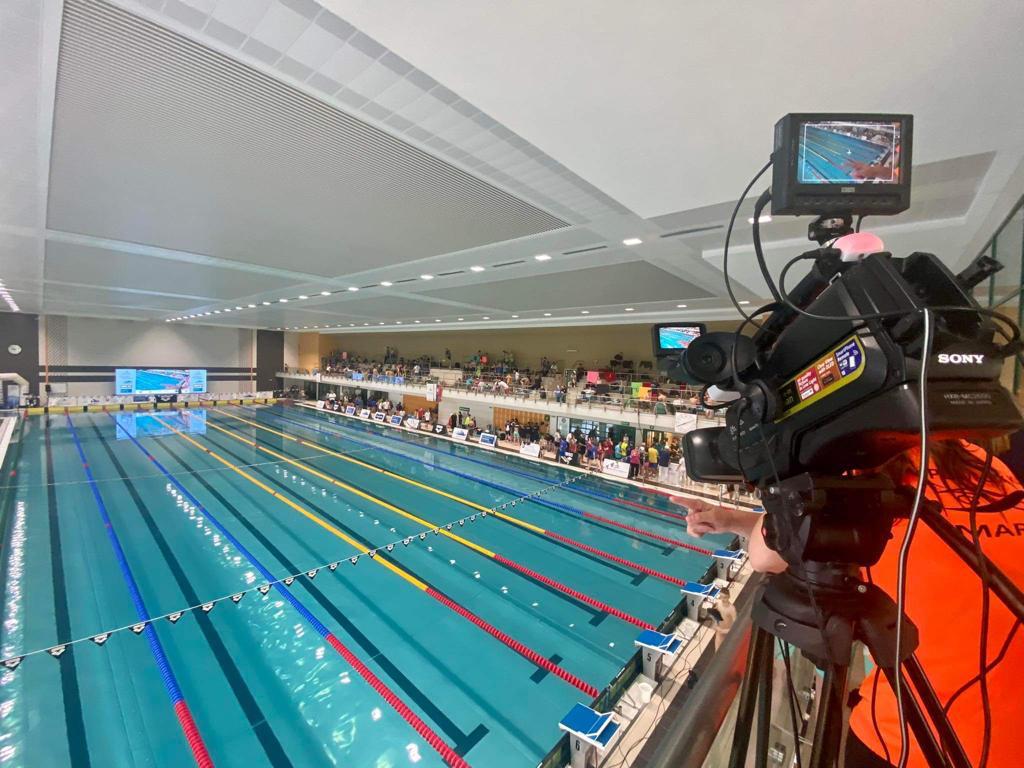 One and a half months before the start of the European Youth Olympic Festival 2022 in Banská Bystrica, two sports venues, which will be the scene of fights at this multi-sports event for athletes from 14 to 18 years of age, will experience the test events.
Over the weekend, the city under the Urpín  mountain will compete in two out of ten sports, which will also be in the EYOF 2022 program. Both will be during the EYOF in the so-called the heart of the event – part of the Sports Park.
The Slovak Swimming Federation (SPF) will organise the Slovak Championship for older and younger students from Friday to Sunday (June 10-12, 2022). In the 50m and eight-lane pool, the swimming hopes of the years 2008 – 2009 (older boys), 2009 – 2010 (older girls), 2010 – 2011 (pupils girls) and 2011 – 2012 (pupils boys) will compete. Individual and relay races will be on the program. The winners of individual disciplines in each age category will receive the title of swimming champion of the Slovak Republic for the year 2022. On Friday and Saturday, the competition starts from 9.00 am and 3.30 pm, on Sunday only from 9.00 am.
The Slovak Athletics Association (SAZ) will organise the Slovak Youth Championships during two weekend days (June 11 – 12). In the youth category, athletes born in the years 2005 – 2010 will try to win the Slovak title and other medal placements. On Saturday, the competitions will start at 2 pm, on Sunday at 10.50 am. There will be competitions in sprints, long distances, technical events and relays.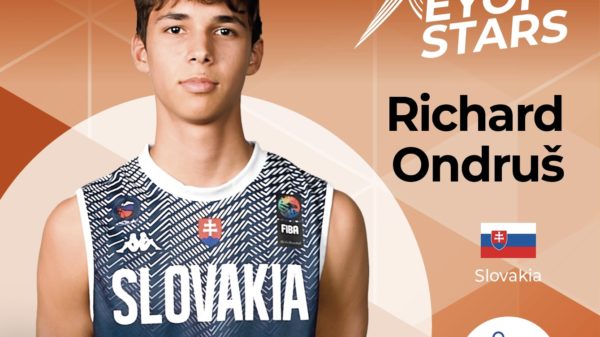 29. June 2022
EYOF Stars #7 – Richard Ondruš
With less than a month to go until the start of the EYOF Banská Bystrica 2022, the athletes are entering the final phase of their preparation and we are happy to introduce to you today the Slovak basketball hope Richard Ondruš. It will not be the first international event for the 16-year-old Slovak national player. […]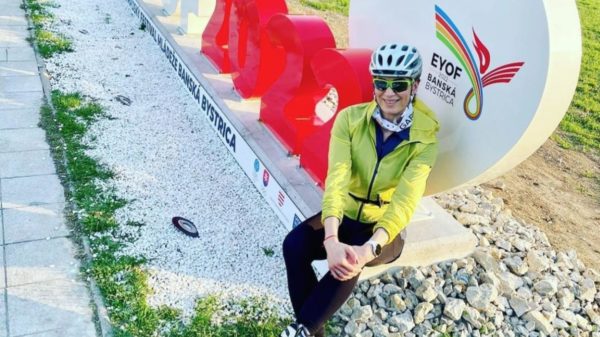 24. June 2022
Nastya Kuzmina absolved 727 km and finished the virtual journey from Rome to Banská Bystrica
Exactly one month before the start of the European Youth Olympic Festival, the three-time Olympic winner Nastya Kuzmina completed a virtual journey of the torchlight with the Fire of Peace from Rome to Banská Bystrica. During five months, she completed a total of 727 kilometers through various sports activities and motivated the Slovak public to […]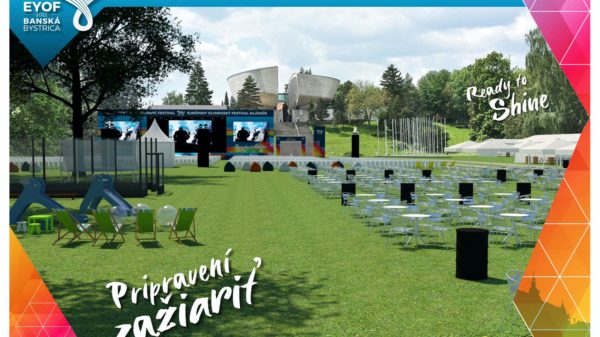 21. June 2022
Banská Bystrica is looking forward to the opening ceremony and fanzone during the EYOF
The opening ceremony will take place on July 24, 2022 in the park under the SNP Memorial in Banská Bystrica and tickets can be purchased for a symbolic price. It will be broadcast live via RTVS. " We will welcome 3,500 members of official expeditions from 48 countries, 1,000 guests will be invited, 3,000 visitors […]
Všetky správy