Volleyball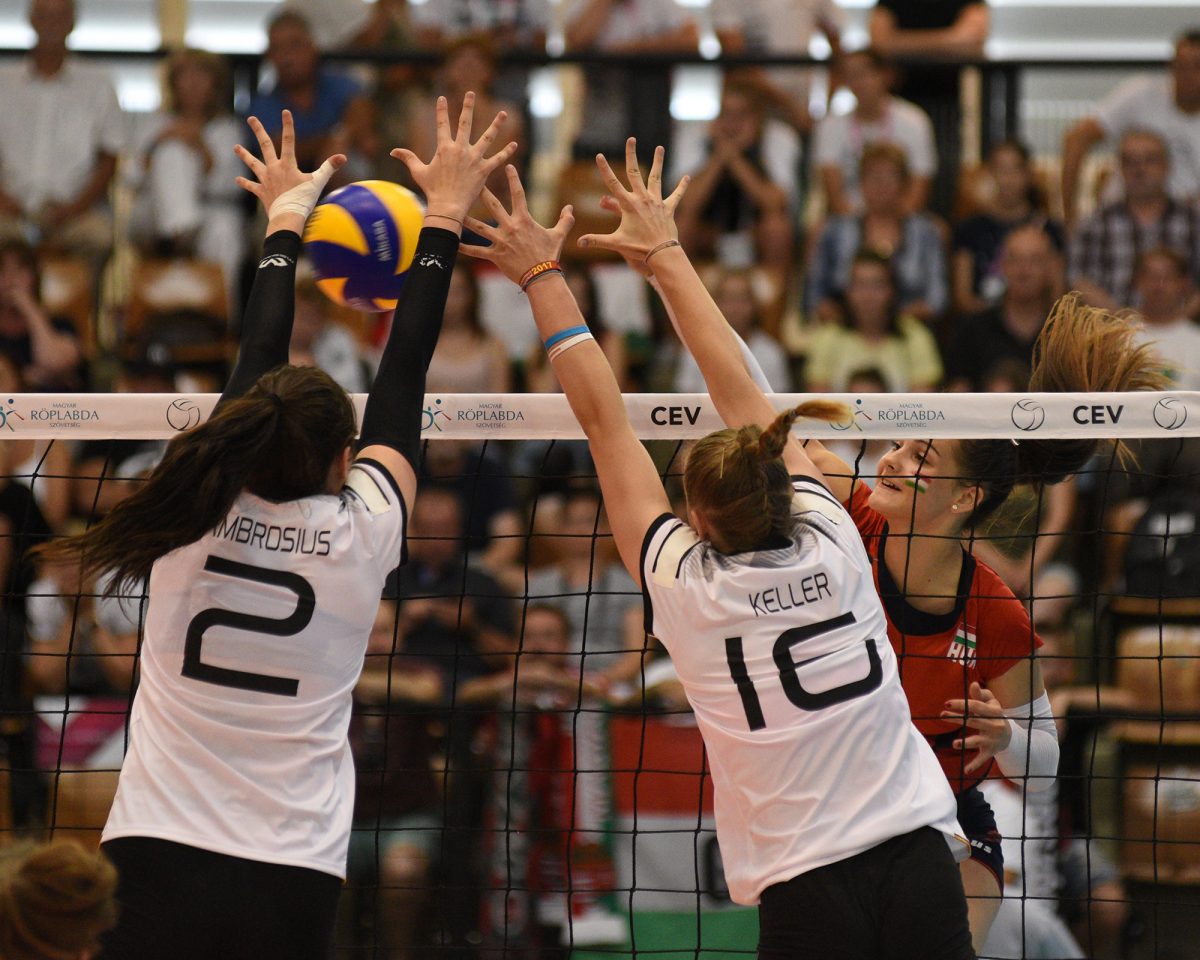 Category: Boys 2003/2004, girls 2004/2005
Discipline/Event: Boys (8 teams), Girls (8 teams)
Venues: Zvolen Volleyball Hall, Slovenská Ľupča Volleyball Hall
---
Volleyball is played by two teams on a 18m x 9m court divided by a net (2.43m high for men, 2.24m for women). Each team is allowed up to 12 players, but only 6 play on court. The game starts with a serve that sends the ball over the net to the opponent's side. Teams are allowed to touch the ball three times before it must cross over the net into the opponent's court.
Teams try to send the ball over the net in order to ground it on the opponent's court, while also trying to prevent their opponent from doing the same. Rallies are a regular feature of the match and continue until the ball lands on the court or is hit out of bounds, in which case that team loses the point.
Players require amazing power and reactions, with the ball able to reach speeds in excess of 130km/h.
This is in sharp contrast to when the sport was first introduced as 'mintonette' by William G Morgan for older members of his YMCA gym in Massachusetts, USA in 1895.
FACTS AND FIGURES
– International Volleyball Federation (FIVB) was established in 1947.
– The first men's World Championship took place the following year, while the first World Championship for women was held in 1952.
– Volleyball for both men and women became an official Olympic sport at the Olympic Games Tokyo 1964.
Venues
Ľupča Volleyball Hall Girls (volleyball tournament girls)
Zvolen Volleyball Hall Boys (volleyball tournament boys)